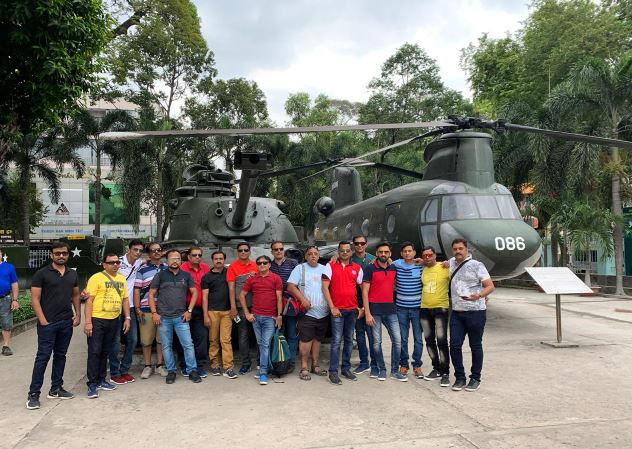 ASEAN Plywood Architect's excursion at Vietnam
ASEAN Plywood Architect's excursion at Vietnam
Gennext Plywood (P) Limited, a Kolkata based company, marketing plywood and decorative veneer under the brand name "ASEAN", organized a 5 days Architect's excursion at Ho-Chi-Minh city in Vietnam from December 7, 2019 to December 12, 2019. All together 16 participants from Maharashtra participated in the trip.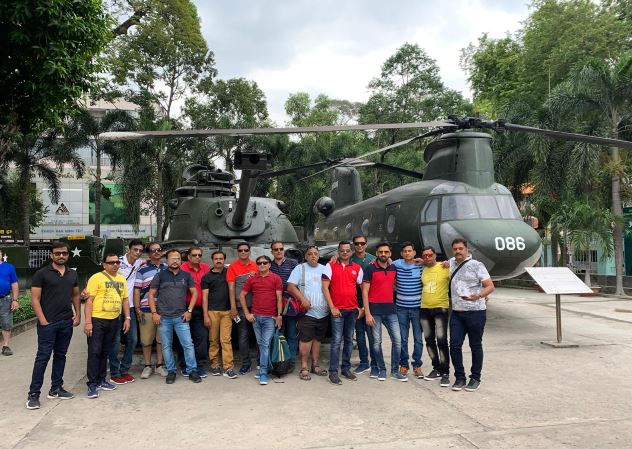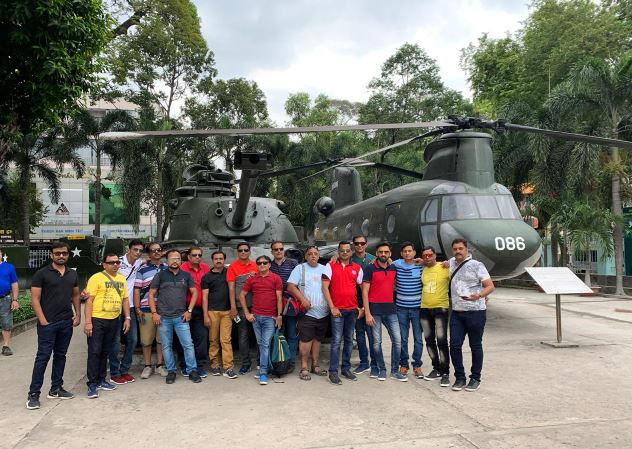 The participants reached Ho-Chi-Minh city on 8th December 2019. They were given a warm welcome at the airport. After rest and breakfast, all participants joined the conference where Mr. Ravi Malagikar, branch Manager of the company, explained company's vision to all present. The company showcased its range of plywood and veneer products. All participants appreciated the company's efforts in promoting its products in market.
After lunch, the participants were taken to Cu Chi, the famous tunnels which were once a major underground hideout and resistance base of Viet Cong forces during the two wars against the French and the Americans. The tunnels, entirely hand-dug, formed a highly intricate network of interlinked multilevel passageways at times stretched as far as the Cambodian border and totalling over 120 km in length. At the present, the section of the tunnel system open to visitors is a few hundred metres only. It is 50m length and about 1.2m high and 80cm across. Some travellers find them too claustrophobic for comfort but experience to know more about the war in Vietnam. They also visited Mekong Delta, the World's largest delta and Vietnam's largest rice bowl, VinhTrang Pagoda, a prominent local Buddhist structure built in 1850 with a unique architectural mixture of Vietnamese, Roman, Chinese and Cambodian styles characterized by a highly ornate façade.
Mr. Ravi Malagikar thanked all participants for joining the trip and expressed his satisfaction on overall support being provided by them. He thanked Architects for showing confidence in the company and wished their continued and enthusiastic support.
Presently, company is marketing ASEAN Platinum, 100% gurjan imported plywood with 5 time money back guarantee, ASEAN Club, imported hardwood ply with extra layer and 20 years warranty, ASEAN Gold (MR and BWP), semi gurjan plywood with 14 year warranty, ASEAN Prime, (MR and BWP) with 7 year warranty, ASEAN ultra, semi alternate MR plywood and ASEAN Vista, hardwood MR plywood. Company is also marketing 100% gurjan backed decorative veneer having exclusive company display at Nagpur and Pune and stockiest at Akola, Amravati, Washim, Bilaspur, Raipur and Kolhapur.
Next three days were spent in various sight-seeing including White Palace which served as a summer residence of Vietnam's last emperor, Niet Ban TinhXa pagoda and the Buddhist shrine of ThichCaPhat Dai, along with a colonial-era lighthouse built by the French or the city's giant image of Christ, War Remnants Museum, the Reunification Palace, Notre-Dame Basilica- a neo-Roman cathedral built over 130 years ago by the colonial French, SaiGon Post Office, a fine colonial building which was designed and built in the early 20th Century by the famous French architect Gustave Eiffel Last. Asean keep on organizing these trips as a trust building initiative practiced for product activation. Company always ensures that the products unite all the customer's wishes and does justice to their specific requirements.