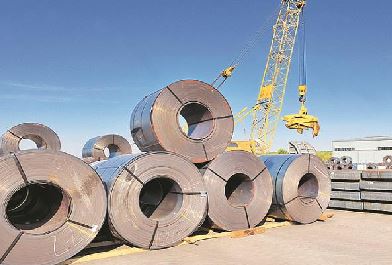 Earnings dip after coronavirus
---
Earnings dip after coronavirus may
test corporate India's resilience
---
The next few months will test the financial resilience of corporate India, as India Inc is staring at a sharp cut in revenues and earnings thanks to a combination of the recent fall in commodity and energy prices, and lower demand for goods and services because of the economic disruption caused by the coronavirus outbreak (COVID-19).
Analysts see an immediate impact for companies in metals and mining, and oil and gas sectors. However, risk aversion in the financial markets could also impact capital guzzling companies in sectors like non-banking finance and infrastructure. "The recent fall in metals and energy prices would translate to low margins and profits for most firms in these sectors for at least a few quarters. Many companies could also report losses," said Madan Sabnavis, head economist at CARE Ratings.
Others say that the most pain will be felt by companies with high promoter's pledges. "Most vulnerable are companies with a combination of high debt and high promoter's pledge," say G Chokkaligam, founder and managing director of Equinomics Research & Advisory Services.
---
आय टूटने से कर्जदार फर्मों को मुश्किल
---
तात्कालिक प्रभाव धातु क्षेत्र में दिखेगा जहां अंतरराष्ट्रीय कीमतों में गिरावट से आय को लगेगा झटका
अगले कुछ महीने भारतीय उद्योग जगत के लिए वित्तीय लचीलापन का परीक्षा साबित हो सकता है। जिंस एवं ऊर्जा कीमतों में आई हालिया गिरावट और कोरोनावायरस के फैलने से आर्थिक उथल-पुथल के कारण वस्तुओं एवं सेवाओं की मांग में नरमी के मद्देनजर भारतीय उद्योग जगत अपने राजस्व और आय अनुमानों में भारी कटौती और आय अनुमानों में भारी कटौती कर रहा है। विश्लेशकों को धातु एवं खनन क्षेत्र और तेल एवं गैस क्षेत्र की कंपनियों के लिए तात्कालिक प्रभाव दिख रहा है लेकिन वित्तीय बाजारों में जोखिम से बचने की प्रवृत्ति से भी गैर-बैंकिग फाइनैंस, बुनियादी ढांचा आदि क्षेत्रों में निवेश करने वाली कंपनियां प्रभावित हो सकती हैं।
धातु एवं ऊर्जा कीमतों में आई हालिया गिरावट के कारण अगली कुछ तिमाहियों के दौरान इन क्षेत्रों की अधिकतर कंपनियों के मार्जिन और मुनाफे को झटका लगेगा। कई कंपनियां घाटा भी दर्ज कर सकती हैं।'
सबसे अधिक परेशानी उन कंपनियों को होगी जो अधिक ऋण बोझ तले दबी हुई है और उसके प्रवर्तकों की अधिकांश हिस्सेदारी गिरवी है।