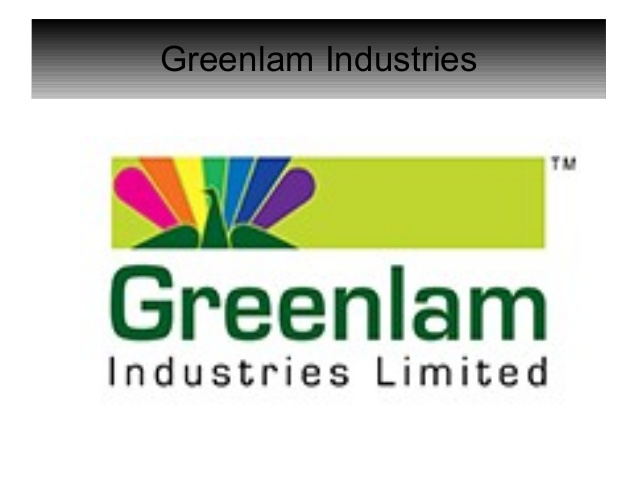 Greenlam IndustriesLtd. marks its presence at India Wood 2018by showcasing the best in decorative surfaces
Greenlampartners for the first time with India Wood 2018 in Bangalore
The exhibition had over 850 exhibitors from across 40 countries
IndiaWood is one of world's leading exhibitions for the furniture manufacturing and the woodworking industry
 Bangalore, March 2018:Marking its presenceat the India Wood 2018 in Bangalore,Greenlam Industries Ltd.among the top 3 surfacing solutions brand in the world showcased its leadership in decorative surfaces. Known all over for its superior design and quality, theGreenlamexhibit showcased an exquisite range of decorative products for laminates, veneers, engineered door solutions, engineered wood floors and veneers.Under its umbrella Greenlam Industries Ltd has marquee brands like – Greenlam laminates, Greenlam clads, Mikasa floors, Mikasa doors and Decowood PremiumVeneer Collection.
Greenlam Industries Ltd., re-affirmed its commitment to bring the best of global trends to India at the exhibition and drew in curious crowds who witnessed all that the brand had to offer. The Greenlam exhibit, saw heavy footfall from the numerous patrons at India Wood 2018.
Speaking aboutthe company's participation at India Wood 2018,Mr. Saurabh Mittal- Managing Director and CEO, Greenlam Industries Ltd., said,"At GreenlamIndustries Ltd., it is our constant endeavor to offer the best décor trends to our consumers and redefine interior spaces with superior quality products. Platforms like IndiaWood gives us the opportunity to showcase our finest decorative surfaces and highlight our advances in the Industry. It also gives us a chance to share optimal standard practices with some of the world's leading players in the décor and interior sector."
Taking place once in two years, India Wood is one of the world's leading exhibitions for the furniture manufacturing and the woodworking industry. It offers its audience a comprehensive overview of the prevailing technological innovations and the latest manufacturing trends. The show floor of India Wood 2018 spanned over approximately 50,000 sqm with more than 850 exhibitors from 40 countries.The participants showcased the latest machines, technological innovations, equipment, smart manufacturing trends as well as materials, fittings, tools to the projected 60,000 attendees from across the globe. The show is renowned for its many live demonstrations and product launches during the show.
About Greenlam Industries Limited
Every artist needs a canvas. For Greenlam, every home is one. Present across more than 100 countries, Greenlam is India's No. 1, Asia's largest and among the top 3 surfacing solutions brand in the world.
Ever since its inception, Greenlam has focused on developing quality products with great passion for innovation. It offers end to end surfacing solutions spread across laminates, compacts, veneers, engineered wooden floors and engineered wooden doors to choose from. With two state-of-the-art manufacturing facilities in the country, it is the first choice of Home Owners, Architects and Interior Designers when it comes to transforming living spaces. And discovering such designs to add that touch of magnificence to your home is as easy as it can be.
We work in harmony with our environment. Greenlam thinks and acts to save and preserve nature in its pristine form by ethical sourcing of its raw materials from the world over. Coupled with this, the products are Greenguard Certified and Anti-bacterial, thereby ensuring they are environment friendly and safe to use.
With robust team of over 12,000 + distributors and dealers along with 500+ sales professionals, Greenlam is just a call away to give your spaces a new look.
For more information, please visit us at: http://www.greenlamindustries.com