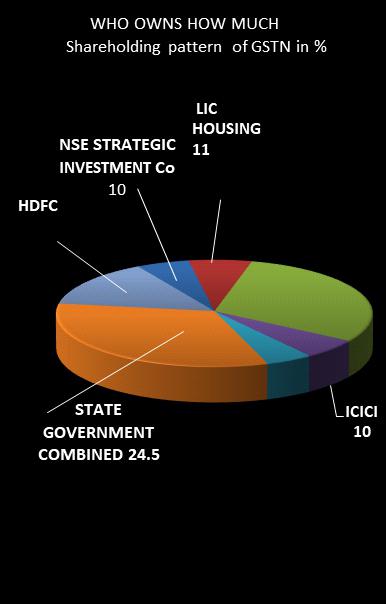 GSTN may be converted into govt-owned firm
The months into the goods and services tax (GST), the Centre is looking at converting
The months into the goods and services tax (GST), the Centre is looking at converting GST Network (GSTN), a company managing the I-T infrastructure of the indirect tax system, into a government-owned company to protect the sensitive data of companies.
Finance Minister Arun Jaitley has asked Finance Secretary Hasmukh Adhia to "examine the possibility" of converting GSTN into a company in which the government holds a majority stake, which can go up to 100 per cent.
The move came after there were reports of leakage of data, including those allegedly by Facebook and Cambridge Analytica. After examination, the proposal may be sent to the GST council.
Currently, the centre and the states hold 24.5 per cent each in GSTN. The rest is held by banks and financial institutions-LIC Housing Finance, HDFC, HDFC bank, ICICI Bank and NSE Strategic Investment Co. Ltd.
Earlier, a select committee of the Rajya Sabha, set up to examine the Constitution Amendment Bill, 2014, had recommended immediate steps by the government to ensure that the shareholding of non-government financial institutions be limited to public sector banks or public sector financial institutions.
The committee said GSTN would play a crucial role in the implementation of the GST by providing it the IT infrastructure . It noted the non – government shareholding of GSTN is dominated by private banks. "This is not desirable because of two reasons. First, public sector banks have more than a 70 per cent share in credit lending in the country. Secondly, GSTN's work is of strategic importance to the country and the firm would be a repository of a lot of sensitive data on business entities across the country," the committee had said. The government then had turned down the suggestion. Jaitley had stoutly defended keeping GSTN as a private entity. Now the government is thinking of hiking its stake in the company because the portal has been fully operationalised with stability in tax collection and the implementation of the e-way bill. Sources said the government keep its stake in GSTN at 49 per cent and incorporated it as a
private company to "allow adequate flexibility and freedom" to GSTN. According to a source, the government said it should be the majority owner, considering GSTN's role expanding from tax collecting to data analytics.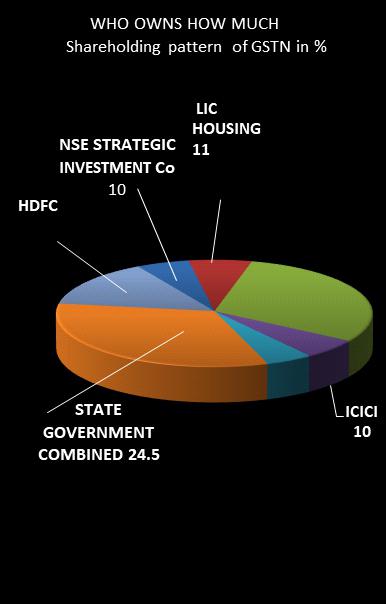 MS Mani, partner, Deloitte India, said the proposed changes in the shareholding structure of GSTN could have been prompted by the recent cases of unauthorized data usage.
"It is essential to keep the GST data secure as very sensitive information relating to sales, purchase and pricing is required to be submitted as part of the return-filing process," he said.
Pratik Jain, partner, PwC, said making GSTN a government entity would not affect its functioning.
Another export said GSTN was, for all practical purposes, a government owned less than 51 per cent. "GSTN reports to the GST Council, which is a government body," he said.