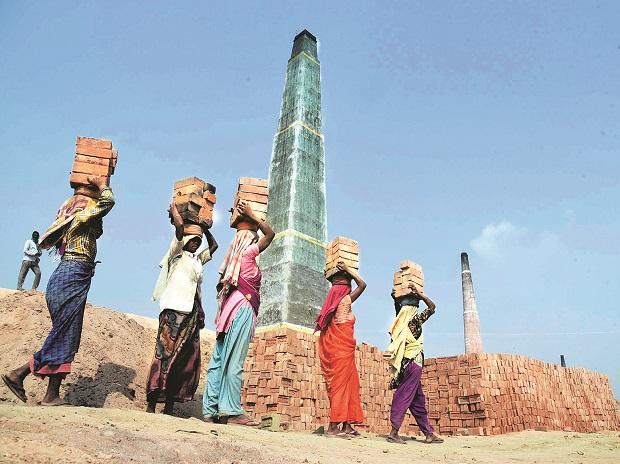 MP plans to ease labour laws
---
MP plans to ease labour laws, factory safety norms as it woos industry
---
The Madhya Pradesh government is planning to introduce a slew of changes to labour laws, including allowing more factories to operate without following safety and health norms and give a free hand to new companies to "keep labourers in service as per their convenience".
Chief Minister Shivraj Singh Chouhan held a meeting with officials in the state on 05 May and "stated the need to give various concessions to industries in the next 1,000 days (due to) the situation arising out of the corona crisis," according to an official press release.
The proposed amendments in the labour laws include doing away with the inspection through official inspectors and with the need to maintain official records for the purpose of inspection.
While manufacturing units, which use power to run and employ below 40 workers will be brought out of the ambit of the Factories Act of 1948, units operating without power and employing less than 20 workers needn't comply with the law.
At present, the Factories Act applies to manufacturing units with at least 10 workers, if the premises uses electricity, and to establishments with 20 or more workers, irrespective of power usage.
Similarly, the Contract Labour Act, 1970, will be amended so that contractors employing up to 50 workers will not be under the purview of this law, instead of 20 at present.
For this purpose, the government will seek permission from the central government as labour falls under the concurrent list of the Constitution. States can make amendments, but they need the Centre's approval.
The government will exempt companies setting up factories in the next 1,000 days from many provisions of the Factories Act — which spells out the legal framework for occupational health, safety and working conditions of employees.
The government will likely take this step without the consent of the central government, using a provision in the law that can be invoked by states during a public emergency, war or internal disturbances.
---
मप्र में शिथिल होंगे श्रम
---
मध्य प्रदेश सरकार कई श्रम कानून सुधारों की योजना बना रही है। इसमें ज्यादा तादाद में फैक्टरियों को बना सुरक्षा और स्वास्थ्य मानकों के संचालित करना और नई कंपनियों को श्रमिकों से अपनी सुविधा के अनुसार काम लेने की छूट देना शामिल हैं।
प्रदेश के मुख्यमंत्री शिवराज सिंह चैहान ने अधिकारियों के साथ बैठक् में कहा कि कोरोनावायरस के कारण उत्पन्न संकट को ध्यान में रखते हुए अगले 1ए000 दिनों में उद्योग जगत को ढेर सारी रियायतें दी जाएंगी। जिन रियायतों का प्रस्ताव रखा गया है उनमें प्रतिश्ठानों के निरीक्षण से छूट और इससे संबंधित रिकाॅर्ड न रखने जैसी रियायतें शामिल हैं। सरकरा का प्रस्ताव है कि बिजली के इस्तेमाल वाले और 40 से कम श्रमिकों वाले प्रतिष्ठानों को फैक्टरी अधिनियम 1948 के दायरे से बाहर किया जाएगा वहीं उन प्रतिश्ठानों को श्रम कानूनों से बाहर रखा जाए जहां 20 से कम कामगार काम करते हैं और जो बिना औद्योगिक बिजली के संचालित होते हैं। अनुबंधित श्रम अधिनियम 1970 में संशोधन किया जाएगा ताकि 50 श्रमिकों से काम लेने वाले ठेकेदारों को इसके दायरे से बाहर किया जा सके। जो कंपनियां अगले 1000 दिन में नई फैक्टरियां लगाएंगी, सरकार उन्हें फैक्टरी अधिनियम के कई प्रमुख प्रावधानों से छूट प्रदान करेगी।
ये प्रावधान कामगारों के स्वास्थ्य, सुरक्षा और काम करने की परिस्थितियों से संबंधित हैं।