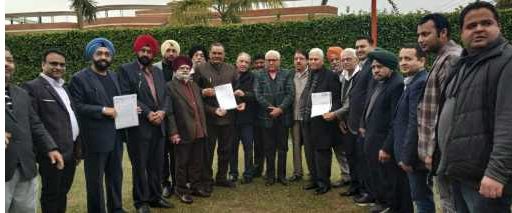 MSME Unit Seeks Exemption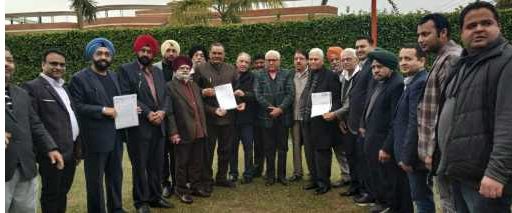 Date 15-02-2019
To
The Chairman
Cental Ground Water Board
Bhujal Bhawan, Sec 27, Chandigarh
Sub: Representation on behalf of MSME
a) To exempt the Industrial Unites extracting water Max. 50KLD from obtaining NOC
b) To extend the date of filling NOC application up to 31.03.2020
Dear Sir,
We would like to bring to your kind notice that your department serving notices to MSME for getting
No Objection Certificate (NOC) to use ground water, whereas previously all the industrial unit or
projects which were extracting water Max. 100KLD were exempted from NOC.
The industry is forced to extract water from the ground because the local bodies are not in a position to
provide regular supply of water, which is one of the foremost needs, both for manufacturing purposes
as well as for the domestic use of employees working in the industry.
The procedural issues pertaining to getting NOC is very complicated and tedious and goes against the
objective of the government for ease of doing business. The requirement listed for getting the NOC is
very long and will be very difficult to fulfill for MSME.
Sir, we readily support the genuine cause and objective of the NGT and CGWA. We understand the
need to preserve water for the penalties. We hereby request yourself to understand the gravity of the
situation and simplify the process and give adequate time to get NOC. We assure you that entire
industry will heartily join this cause.
Finally, we request yourself to exempt the MSME drawing water Max. 50KLD and extend the date to
apply NOC upto 31.03.2020 we hope that our representation would be given a favorable consideration
and waiting for your favorable and sympathetic view on the subject.
Jalandhar Chamber of Industries & Commerce (Regd.)
For Jalandhar Chamber of Industries & Commerce (Regd.)
    Charanjit Singh Maingi
        (General Secretary)
          Naresh Tiwari
       (Sr Vice President)