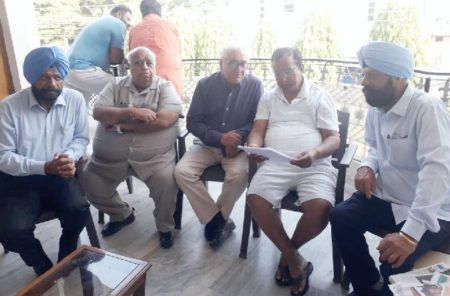 PUNJAB PLYWOOD MANUFACTURERS ASSOCIATION
The industry is holding on to the hope of economic revival in real estate sector as well as broad based.
If the RCEP comes into being, the whole industry will be pushed to a shutdown because the landing cost of imported plywood and allied products will be much less than cost of manufacturing in India.
And this will surely mean:
–        Widespread Industry Shutdown
–        Huge un-employment for worker class (unskilled & semi-skilled)
–        Devastating negative impact on farmers & agriculture since agro-forestry supplying wood to               industry will complete become unviable.
–        Huge losses, in the ancillary industry supporting the plywood manufacturing, causing domino           effect of shutdowns and unemployment.
Sir, I am sure that your kind office & our prime minister – Sh. Narendra Modi, will listen to the plea of the industry in view of the above facts.
We once again pray to you to exclude Plywood & allied products from the RCEP and save the industry form closure.
Vishal Juneja
General Secretary, Punjab Plywood Manufacturers Association