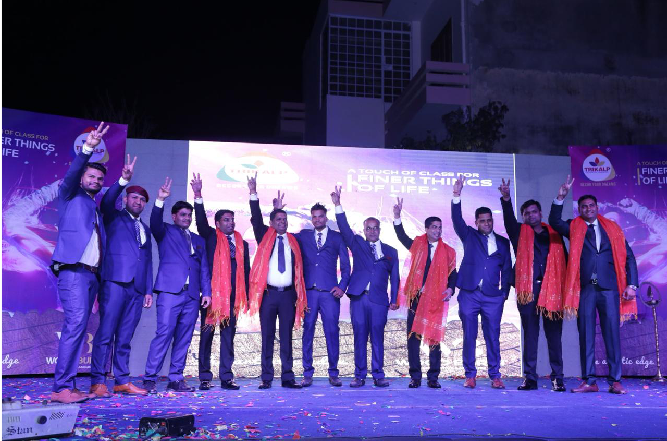 Product Launch By Trikalp Laminates
Product Launch By Trikalp Laminates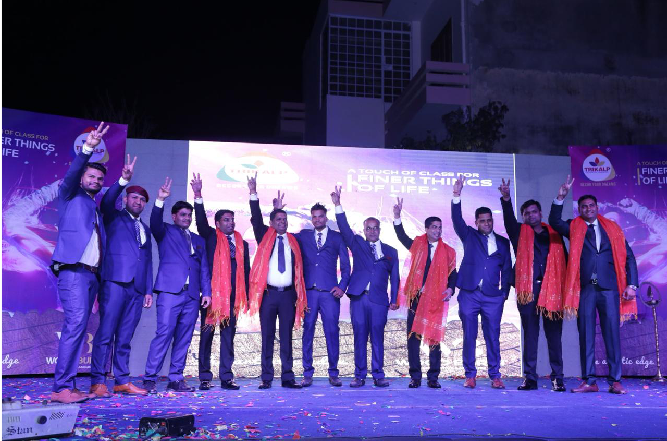 Trikalp Laminates Pvt.Ltd. and Plywood Emporium, Jaipur jointly organized an event in Hotel Grand Uniara, Jaipur on 16th Feb 2019. During the function, Trikalp Laminates launched its two products-Wood Burst & Digital Laminates in the presence of the three directors of the company Mr. Vikas Mittal, Mr. Rohit Vashistha, and Mr. Gaurav Mittal.
The program started with 2 minutes silence for Pulwama attack victims. Then it was proceeded with Ganesh Vandana. The distributor of the company Mr. Shivang Garg, owner of Plywood Emporium, Jaipur addressed the event giving details about product and introduction of the company, Trikalp Laminates Pvt. Ltd.
During the event launching of 1mm Digital Laminates and 0.8 mm Wood Burst laminates catalogue was done with all innovative and fresh designs. By seeing spectacular new designs, everyone admired and appreciated its unique range & finish.
Then cocktail started with cheers. Various dance performances like belly dance were performed.
Thanks speech was given by Mr. Rohit Vashistha, Director of Trikalp Laminates.
The event was ended by following gala dinner, musical night and gift presentation.