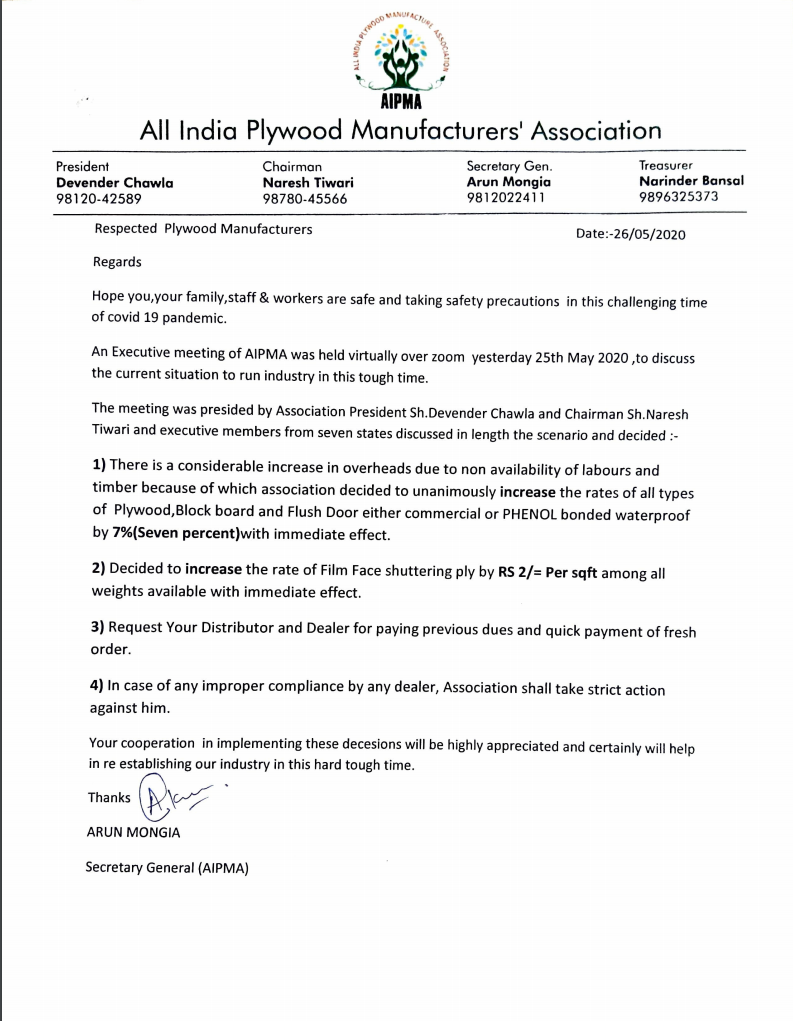 Rate increment declaration by AIPMA
---
Rate increment declaration by AIPMA
---
An executive meeting of AIPMA ( All India Plywood Manufacturers' Association of India) was held virtually over zoom on 25th May 2020, to discuss the current situation to run industry in this tough time as stated by Mr Arun Mongia, Secretary General of AIPMA.
The meeting was presided by Association President Sh. Devender Chawla and Chairman Sh. Naresh Tiwari and executive members from seven states discussed in length the scenario and decided :-
1) There is considerable increase in overheads due to non availability of labours and timber because of which association decided to unanimously increase the rates of all types of Plywood, Block board and Flush Door either commercial or PHENOL bonded waterproof by 7% with immediate effect.
2) Decided to increase the rate of Film Face shuttering ply by Rs2/sqft among all weights available with immediate effect.
3) Request Your Distributor and Dealer for paying previous dues and quick payment of fresh order.
4) In case of any improper compliance by any dealer, Association shall take strict action against him.