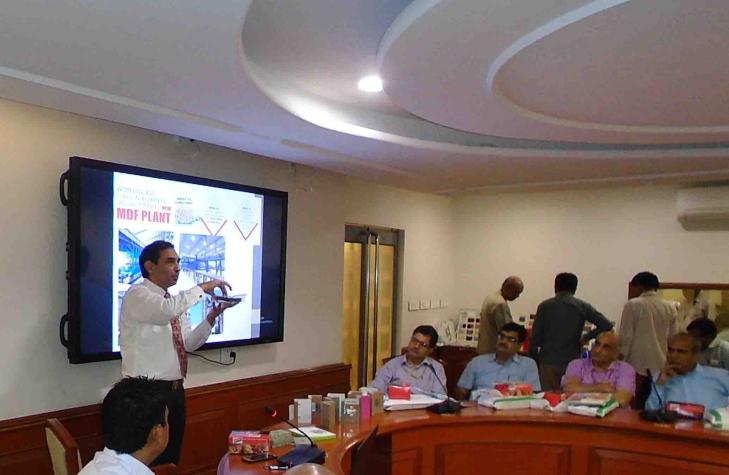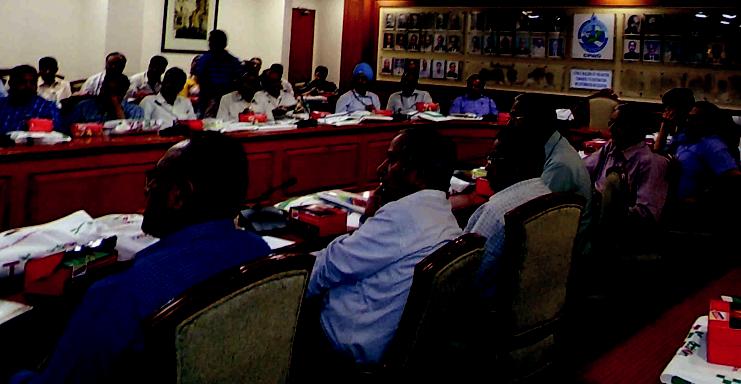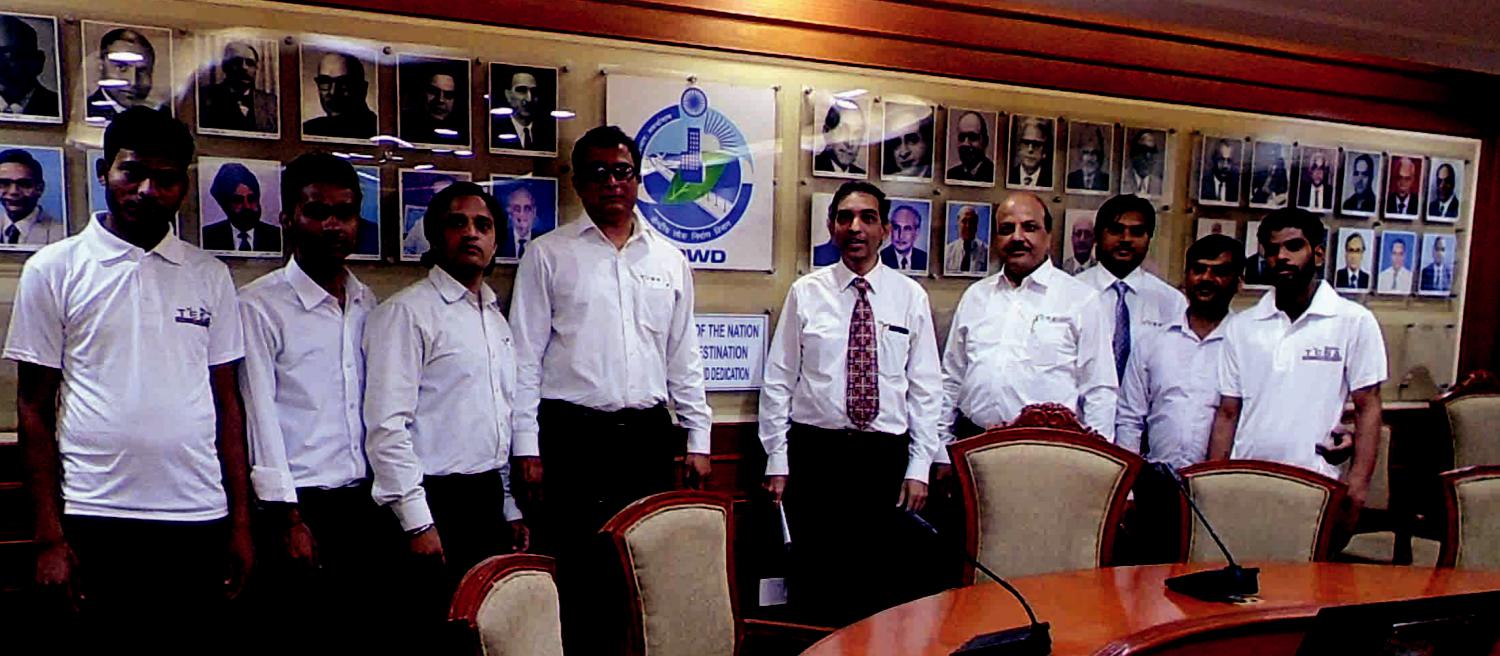 Action Tesa got a good opportunity by conducting the Group Presentation of products in Nirman Bhawan. More than 80 people participated from all the zones of CPWD (Central Public Works Department) from rank of Chief Engineers, Superintending Engineers, Executive Engineers and their staff. Audience took deep interest in choosing TESA products for various applications in their upcoming projects.
HDHMR products have been appreciated well as alternate product to existing product portfolio category of Plywood.
Laminating wooden flooring has been selected in top notch prestigious projects. Various products are already going in different divisions of CPWD viz. MDF, Particle Boards and regularly in use by almost all offices. Queries developed by various officials for quality related matters on new plant were resolved and appreciated well on most modern plant in India with world's best technology.
Tesa showcased in presentation about the installment of "Wood De-Barker System" by the company which is the latest technology in the world. It removes outer layer of wood logs of slug chips, so that inner clean wood is of longer fiber, resulting finished product demanding less paint & polish consumption. World's best refiner from Sweden installed to give uniform sizes of fiber resulting in uniform density,better internal bonding and modulus of rupture.
These advance technological products were appreciated and accepted well by the senior ofcials of CPWD.